Our way to a Data Driven Company
Red Tie DDC – CMM Framework is a structured and measurable methodology how to create & mature Data-Driven Company.
Since more than two years we have been discussing within our think-tank and with our clients "a way to be data-driven".
As a result we have suggested framework that provides a comprehensive, 360-degree view of a company's data ecosystem. It offers a simple way to identify areas that needs improvement and how to achieve it. 
Our experience from the field have proven, that suggested Data Maturity Framework pillars and dimensions are well defined and provide a good picture on what needs to be improved when you want to increase data maturity of your company.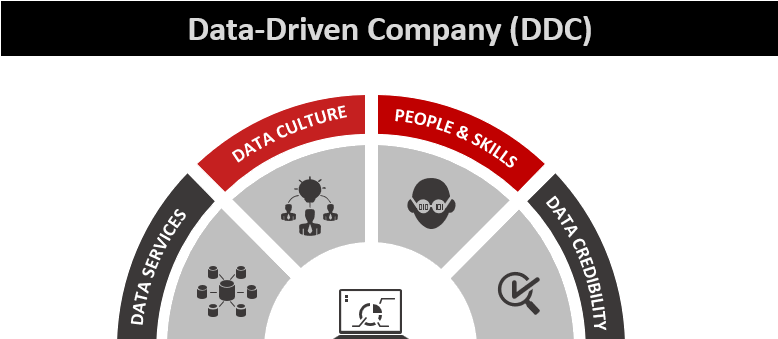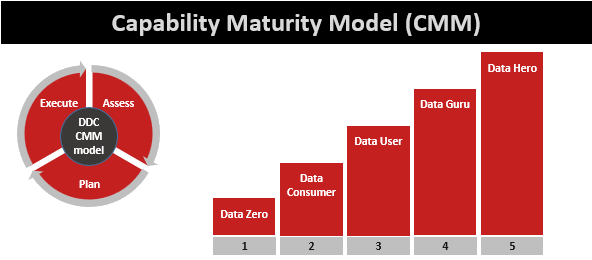 DDC model – main pillars:
forge company-wide 

DATA CULTURE

empover business users with proper

 PEOPLE & SKILLS

leverage state-of-the-art technologies into robust

 DATA SERVICES

ensure

 DATA CREDIBILITY 

through data asset management and governance
CMM model:
proven approach for complex and long-term maturation effort required to reach DDC vision

focused on harmonized and synchronized development of CAPABILITIES across entire organization
level-defined MODEL to assess current 'position' and to plan achievable and measurable ROADMAP to the next maturity leve
The most significant take-away out of last two years with our customers is, that in becoming data-driven, we need to highlight mainly a cultural change and building of proper capabilities/literacy of people. It is the culture and people where most of the companies struggle – not " the technology".
Therefore for majority of companies, Data Literacy should be (or already is) the major topic in the data area.
In order to begin a successful journey towards the Data Driven Company with our customers we first combine the knowledge contained in our DDC-CCD Framework with the customer's maturity assessment. Based on the result we together define roadmap of arrangements that will shift customer's organization to reach the target.
Ready-to-use DDC-CMM Framework as a reference model
structured navigation map for any company aiming to improve and mature its data practice
Removes ambiguity and sets common language and reference across the organization
Defines scope & metrics, actionable guideline for next maturity level
 Quick self-assessment based on prepared questionnaires to map "as-is" maturity status
Management interviews to clarify/validate key self-assessment findings and provide expert view
Expert evaluation – maturity levels and metrics, key findings and "to-be" recommendations
Additional Assessment Services
Training of internal "DDC maturity assessors"
Expert support for internal assessment
Detailed workshops for selected parts of organization (usually the most critical ones)
Expert consultation on selected business scenarios and quick-wins ideas
Expert audit of internal assessment results
Prepared Questionnaires & Maturity charts
Filled questionnaires per each area / assessed business unit 
Maturity Chart with Business Unit, Company and Expert views are helping to understand strenghts and weaknesses.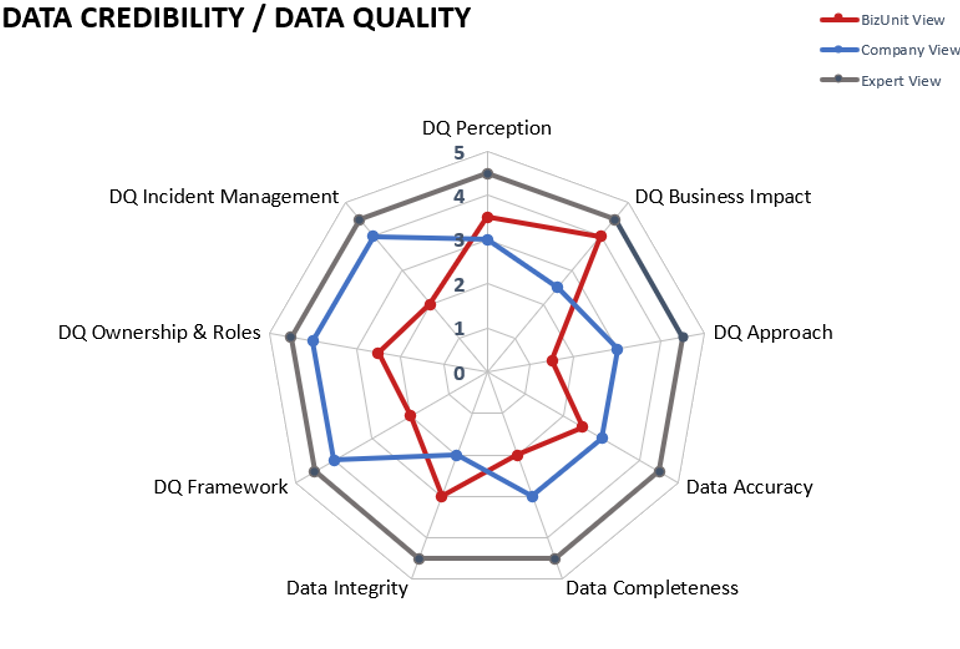 Reference Model & Assessment Overview
Assessment charts are helping to understand how close the company is to the Data Driven vision.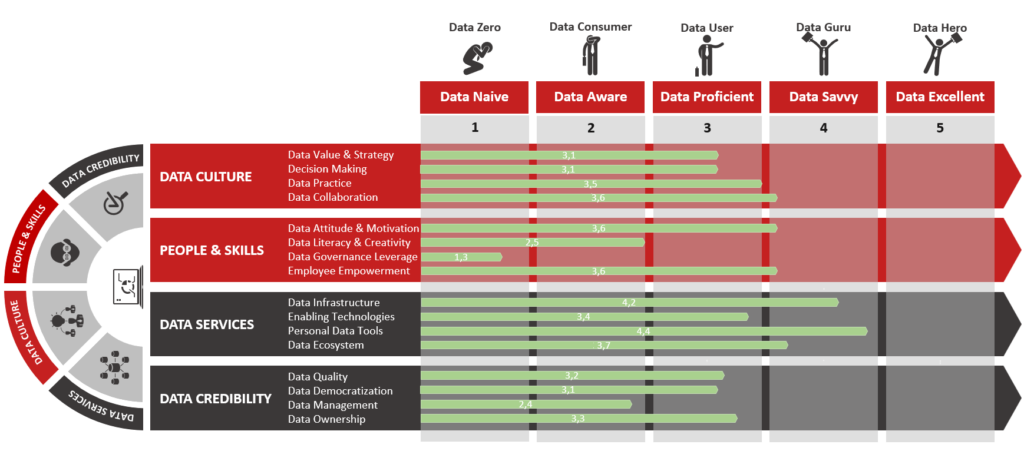 Reports bellow are defined during the Assessment:
Evaluation summary
Findings, comments and examples per each area
Conclusions and recommendations (SWOT)
Maturation RoadMap suggestion